Wiki is under reconstruction. Please excuse the mess. :)
Dillon-pedia is a collaborative project aiming to be the most comprehensive and reliable online source about NBC's critically acclaimed show

Friday Night Lights

. The English language Dillon-pedia started in April of 2009 and currently consists of 318 articles. Please enjoy and feel free to improve our wiki and remember,
CLEAR EYES, FULL HEARTS, CAN'T LOSE!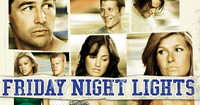 Friday Night Lights is an American television series adapted by Peter Berg, Brian Grazer and David Nevins from a book and film of the same name. Produced by NBC Universal, Friday Night Lights premiered on October 3, 2006, and broadcast its first two seasons on NBC. The following three seasons of the show were then first broadcast on DirecTV's The 101 Network before being rebroadcast on NBC after the two networks partnered to keep the show on the air. Friday Night Lights never obtained a sizable audience during its run; however, it has been a critical success, lauded for its realistic portrayal of Middle America and deep personal exploration of its central characters. The show was awarded a Peabody Award, a Humanitas Prize, and a Television Critics Association Award, as well as several technical Primetime Emmy Awards. At the 2010 Emmy Awards, Kyle Chandler and Connie Britton were nominated for the Outstanding Lead Actor and Actress awards for a drama series.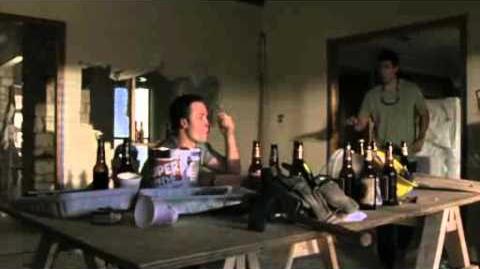 Friday Night Lights Twitter Feed


Tim Riggins is described as a character "who has puppy-dog, lady-killing eyes under his scraggly bangs." He is the fullback/running back of the Dillon Panthers and the troubled best friend to Jason Street. He is the ex-boyfriend of Tyra Collette and Lyla Garrity, with whom he has an off and on relationship. Of course, both were stops in quite a long line of girls, as Tim is known as a bit of a womanizer. He copes with many of his problems through promiscuous sex and heavy drinking. Tim is based on Don Billingsley (Garrett Hedlund) from the film. Both Tim and Don have rocky relationships with their fathers. Both are very good players and heavy partiers. Read More...

Adding content
Talk and more...
Check out the community portal to see what the community is working on, to give feedback or just to say hi.
Or head on over to the forums and coordinate with the community on editing, projects, and more.

Vote on our poll!